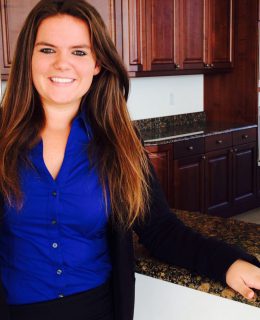 Contact Megan at
(724) 815-6481
Megan Kelly

  Real Estate Professional
From the time I was born until the time I was 19 years old I lived in a small, one stoplight town in Pennsylvania called West Middlesex. Then, I decided it was time to escape the cold winters and move to Florida where I wrapped up my undergraduate degree at Florida Gulf Coast University to obtain my degree in Accounting. Throughout my college career I was a Resident Assistant for two years, was the secretary for the Institute of Management Accountants, and was a member of many different clubs and organizations. I love having a busy lifestyle that I am working hard every day to better myself and others! I represent a hard-working and enthusiastic individual that is always looking to help people in need!
Real Estate has become a huge interest of mine as well as something that I decided to become well rounded in and pursue a career in. I absolutely love the opportunities and knowledge that this career has given me. Buying and/or selling a home can be one of the most stressful times in your life, but yet most rewarding. I would love to be apart of this wonderful time in your life and try my hardest to make this real estate transaction less stressful for you!
If you would like to become well informed, have any questions regarding sales, property management, or rentals, come by our office or call me.